Master Certified Practitioners
Francia Yaffe, B.Msc. | West Palm Beach, Florida | 561-308-9501 | Movement For Health, Inc. | mov4health@hotmail.com
Services: Certified Merkaba Light Table 'Master Practitioner', Certified Usui Reiki Master, Certified Level 2 QiGong, Certified Level 3 Fa Chi, Certified Aqua Motion, Certified Pilates Trainer, Sound Therapy, Metaphysical Practitioner.
My Merkaba Light Table Testimony
The MLT is a new and unique Wellness Therapy. It is a cutting edge modality that uses both ancient and current metaphysical and scientific technologies. I have a Bachelors Degree in Metaphysical Science and have experience working with a multitude of different wellness therapies, so the MLT sparked my interest. Since using the MLT process in my practice, my clients are experiencing an accelerated level of positive personal transformations.

The MLT works on many different levels, physical, mental, emotional and spiritual. My clients have been able to release negative issues and transform these issues into more positive energies so they can live a life of peace, harmony and balance. They were able to experience the inner workings of their inner world. The unseen became seen. One of my clients said it so beautifully 'Work needs to be done in order to obtain peace'. Throughout her sessions she was able to find the peace she was searching for and make significant positive energetic shifts. I feel the MLT is the perfect device with an intelligent energy that works with the client and practitioner on what is needed.

My clients rate stress as their number one concern, however, after just one MLT session every client reduced their stress level by 50%-100%. The most dramatic was a client arrived with stress level at 8 (on a scale 1-10) and finished with stress level at 0-no stress. As a practitioner, what was most impressive was the clients reported their stress-reduction was able to carry over for many days. They were able to release the issues that were causing the stress. They felt calm and more relaxed. Some clients arrived with physical pain, (knee, neck, headache, etc.), and were able to leave with less pain or pain-free. During the MLT session, some experienced more energy flowing throughout their body, felt weightless, felt like an internal massage, less anxiety, more energy and less muscle tension and experienced better sleep patterns.

A MLT session can be very relaxing and put you in a meditative state. Clients experience great peace, serenity and feeling blissful. One client said, 'I have worked with energy before and meditate, but nothing has been so immediate, strong, and relaxing. I was able to go deeper into mindlessness than ever before'.

The MLT is a valuable and much needed Wellness Therapy in my practice. It can also enhance and compliment other Wellness Therapies. I have used the MLT before a Reiki session. My clients, as well as myself immediately felt a stronger energy at work than previous Reiki sessions. The MLT session 'prepared' the client and me for receiving a more highly effective level of energy. Reiki sessions are powerful and effective, but are even stronger in their healing ability after a MLT session.

It is extremely rewarding to watch the positive changes taking place in my clients because of the MLT. I am excited and honored to be offering the MLT to humanity. I invite you to come and experience this new, amazing device and transformation process. It could change your life.

Francia Yaffe, B.Msc.
Movement For Health, Inc.
West Palm Beach, Florida
561-308-9501
Services: MLT (Merkaba Light Table) private sessions, Crystal Light Bed Therapy from Brazil, Solfeggio Tuning Fork Sound Therapy Sessions, Chi Machine, Ionic Foot Bath, Shamanic Work: Power Soul Retrieval, Divination, Power Animal Retrieval, Tuvan Drumming, Diagnostic Journeying for discerning and retrieving an individual's healing needs, Extraction (intrusion removal), Compassionate Depossession, Curse Removal, Angelic Reiki, Minister for Marriage Ceremonies. Master MLT Practitioner, Solfeggio Tuning Fork Practitioner, Certified as a Usui Reiki Master.
My Merkaba Light Table Testimony
The Merkaba Light Table sessions affect my clients spiritually, physically, emotionally and mentally. Some feel physical healing taking place. All seem to relax after a session and feel more emotionally balanced.

For those who have had multiple sessions, here is what various clients said: (1) "I found myself going deeper with each additional session. I felt as if I was going into higher and higher dimensions. And while there, much work was done on me on all levels of my being: physically, mentally, emotionally and spiritually. I seem to have a stronger connection to Spirit." (2) "I especially enjoyed the meditations, the Space meditation where I went out of my body and joined the Angels and Galactic High Beings of Light. This was a real trip! The essential oil and tuning forks added to the overall
enhancement of the journey." (3) "Maurah is an experienced practitioner in many modalities and helps make the client comfortable and receptive to the healing which takes place while on the MLT. She offers helpful explanations and grounding tools when coming back from the session."

I always ask the client to have an intent for the session. I then ask them to be willing to receive the healing and to believe it will happen. No one has ever come off the MLT in distress. All seem to feel more relaxed, which usually is a desire for a client. This process can help a client take control of his/her own healing process, being a proactive and co-creative participant.

All of us seem to need support during this time of ascension on our planet. Remembering that the MLT devices origin was from being channeled by Deb from the Angelic Realm, asking the Angels to help in this ascension process is not only wise but helpful. Because this is a free will and free choice planet, we need to ask for help! The angels are happy to help!

The Angelic MLT produces a powerful energy with sacred geometry that works on body, mind, and spirit levels to help in the ascension process and awakening. It helps balance the body, mind, and spirit and activates the bodies to higher consciousness. This will be noticed over time as one uses the MLT again and again. There is a merkaba for each of the 7 chakras. The chakras can be calibrated through dowsing before and after treatment.

Having many alternative modalities of healing is crucial to the success of your healing practice. I find that the various healing devices complement each other. For example, having the Crystal Light Bed from Brazil and using it in conjunction with the MLT is a powerful combination. Also, using the Tuning Fork Therapy along with the MLT enhances the healing. If you want powerful healing for your clients, you need a MLT! The MLT is user-friendly for the practitioner as well as the client. One can use the MLT to ready the client for additional healing modalities. It's like preparing them for the next step.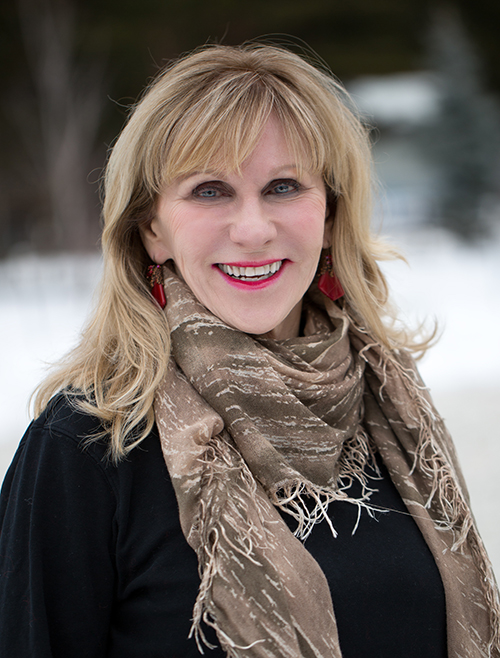 Maurah Kaunah
The Healing Center at Free Space in Elk, Washington
509-292-5144
Basic Certified Practitioners
Services: Certified Merkaba Light Table Practitioner, Pranic Healer: Advanced PH, Crystal PH, Pranic Self-defense, Pranic Psychotherapy, Usui Reiki Master, Tuning Forks, Raindrop Therapy, YL Distributor Essential Oils, Aspen Program: Medical Health Intuitive, Spirit Medium, Psychic. Member: Camp Chesterfield School of Metaphysics.
My Merkaba Light Table Testimony
It has been very exciting for me to work with the Merkaba Light Table. It is different from other healing modalities because there are so many wonderful tools in this process that work in harmony to create a peaceful, relaxing state for the client.

In working with a wide range of ages, I have experienced that the MLT does definitely reduce stress, and creates a feeling of relaxation and well-being in people of all ages and walks of life. My client's ages range from 18yrs-80yrs and all have received some benefit from these sessions in one form or another. My clients with highly active lifestyles and corporate positions have noticed their stress levels dropped significantly after their MLT session.

Working with the MLT has been very positive for me because I feel confident that this process works. When done properly, it balances the chakras and prepares the body to accept my Pranic Healing sessions, or any other healing modality that I choose to use.
The MLT session raises the vibration of your working environment exponentially. The MLT calms and balances your client and helps to put them in a restful state. The body then becomes very receptive to other healing modalities. I have experienced a profound deepening of this on my Pranic Healing clients. My clients are always less stressed and much calmer. Many say they feel like they think more clearly, feel more organized, and get things done.

I would say that the MLT process is a great service to humanity, by raising the human vibration on spiritual, mental, physical, and emotional levels. It is very wonderful to experience a peaceful sense of wellbeing in this fast paced hustle and bustle life many are into in this day and age.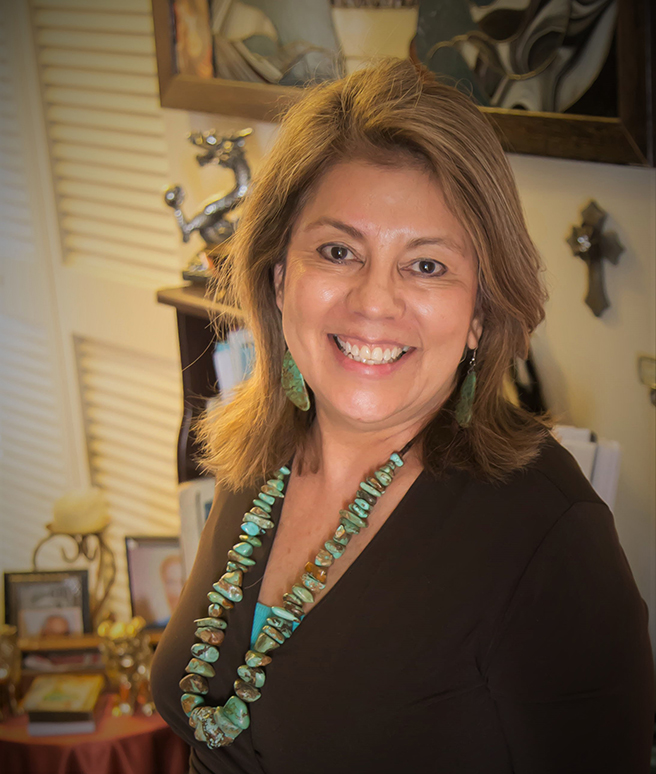 Linda Montano
Soul Quest Healing
Denver, Colorado
720-231-6260