Benefits of Sound Therapy – Ollie Class
February 27 @ 11:00 am - 12:30 pm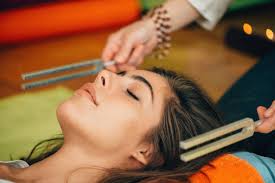 The use of sound to affect the health of the mind and body is an ancient therapy. Scientific research has linked sound therapy to a number of health benefits. Specific sound frequencies resonate with the body to support body health and to improve your emotional and physical well-being. Sound vibrations can positively affect your body's functions, reduce stress, promote relaxation, elevate one's mood, alter biochemical beta-endorphin levels, and stimulate therapeutic results.
Learn the historical, scientific, and modern use of sound therapy, including a broad overview of different types of sound therapy. The different types of sound therapy each produce different benefits. Experience certain types of sound therapy and notice how it affects your mind and body.
This class is free with your Olli Green Valley Membership.
Class will be at the OLLI-UA Green Valley, AZ campus at 1250 W Continental Rd
For more information and to register:   https://olli.arizona.edu/