Basic Dowsing and Energy Class
January 25, 2019 @ 9:00 am - 1:00 pm
$40.00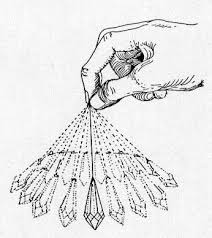 NOTE:   This class is comprised of 2 topics: one is learning how to use dowsing tools in a variety of useful everyday situations, and the other section is using energetic dowsing skills to connect with natural earth energies.
This hands-on experiential class will include a variety of dowsing practices and exercises.
Learn how to use basic dowsing tools: pendulum and L-rods
Practice dowsing for the benefit of yourself and others:
Make important life decisions; purchases, relocation, vocations, etc.
Find lost items, such as pets, keys, and other objects
Choose the healthiest foods, supplements and environment
Clear and shift the energy of your space, such as home and land
Measure the energy in almost any situation, supporting your decisions
Learn to balance your chakras
Bring in transformational energies
Pick the best crystals for any purpose
Dowse to find and connect with beneficial earth energies
Map dowse for subtle energies for homes and land
Practice device-less or body dowsing techniques
Practice dowsing tools, charts and other resources will be provided for classroom use (please bring a pendulum if you have one)
 Instructors:
Dan Brock – Multitalented, experienced dowser and educator, Tucson based
Deb Peterson – Experienced dowser, energy therapist, and earth healer
Space is limited, pre-registration is requested. To register, contact Deb at 509-262-4685,
Email: wellnessenergetics@gmail.com, or www.wellness-energetics.com/events
  Be Ready to Dowse for your new Crystals at the Tucson Gem Show!
Click on the 'Pay Now' link to pay thru Paypal, using your Paypal account or paying with a credit card, which is free for you to use.    Pay Now
Directions to 101 South La Canada Drive, suite #13, Green Valley, AZ 85614:
– If coming from Tucson or Nogales on Hwy I-19:  Take the Green Valley Esperanza Exit #65
-Go West on Esperanza Blvd to the first light, which is La Canada Dr.  Go South or left on La Canada Dr about a block
-Turn left at Cam Alameda, then a quick left on South La Canada Dr. You are basically making a U turn, so that you are heading North on La Canada Dr
-In about ½ block, turn Right (East) on Trader Ln
-Follow Trader Ln eastward about a long block, which takes you past a long row of trees on your right hand side
-Then you will see a big building on the left, with a sign that says 'Entrance'. Go thru that Entrance to a door on the right which is the Village Mall Office, Suite # 13.
-The classroom is to the right when you go inside the office door
-If you get lost, call Deb at 509-262-4685